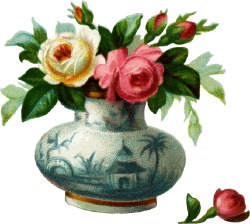 Hi – I'm Victoria Pitts-Caine.
Have you ever been sitting in church and felt the Lord was trying to tell you to do something? That's exactly how I felt the night our praise band sang Turn, Turn, Turn. The song is based on Ecclesiastes 3:1-8, which is the passage I've used throughout my Christian Romance Adventure novel, ALVARADO GOLD. I felt it was my time.
As a Christian, I've learned to believe in signs. I'm sure we can all remember some point in our lives when we knew we were being led by some indiscernible knowledge. That little nudge or the sudden answer to our prayers comes from God's own hand.
I believe that's how I found Wild Rose Press and a home for my novel. I sent the manuscript out multiple times to both agents and publishing houses and with standard rejection letters or three pages of email comments, it was always returned.
Then, one Sunday I began searching the internet and over and over, I saw the mention of The Wild Rose Press. The query letter was sent, the first three chapters were asked for and then the full manuscript. I don't think I fully exhaled for days. Then it was there, in my inbox – the offer of a contract.
I did not take that step blindly but I'm so grateful I did. Here I am. Alvarado Gold is soon to be released and now and then I'll blog with an excerpt.
Until then, blessings,
Victoria